39th annual
old south marching festival and competition

Being one of the oldest marching competitions in Georgia, Old South is a great environment for your students to perform! Using the single performance Olympic/Caption judging format, your program is bound to have a great final competition of the year with positive, constructive feedback. We hope to see you there!

Old South will be held on Saturday, November 3, 2018.

This summer a new Deluxe Athletics artificial turf system will be installed in beautiful Drake Stadium!

Check out new and revised our classifications!

​Also, we have added Silver and Gold Divisions to our awards ceremony!

If you choose to complete the online application, you are required to mail in a hard copy of the application with Director's and Principal's signatures. Please include this with your registration fee and performance bond.
Performance order in class is determined by postmark date of application (with registration fee and performance bond included).

​2018 Old South Judging Panel
Music Performance: Jeffrey Rowser
Music Performance:
Visual Performance:
Chris Carr
Visual Performance:
General Effect: Steven Watson
​
General Effect: John Mashburn
Percussion:
Guard/Majorette/Dance: Rebekah Chadderdon
​Drum Majors Commentary: Lee White
... an aerial tour of Drake Stadium, one of the best high school performance venues in Georgia

The Old South Grand Champion Cup
Spectator Information
Tickets: $10 per person
Powered by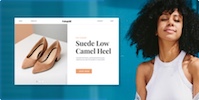 Create your own unique website with customizable templates.