Motivate inspire Innovate
Newnan HIGH SCHOOL Band
Be sure to stay connected by checking out the
Band Calendar
. It is updated regularly.
Band Happenings for the week of February 12, 2018Monday
, February 12, 2018: Open
Tuesday,
February 13, 2018:
Newnan Winds Rehearsal, 4:00 pm - 7:00 pm @ NHS
​
Wednesday
, February 14, 2018: Open
Thursday
, February 15, 2018:
Newnan Winds Rehearsal, 4:00 pm - 7:00 pm @ NHS
Friday
, February 16, 2018:
Newnan Winds Rehearsal, 4:00 pm - 7:00 pm @ NHS
​
Saturday
, February 17, 2018: Newnan Winds GIPA Contest @ North Gwinnett HS (All Day Event)
Click below for the Newnan Winds Itinerary for Saturday's competition.
Congratulations to our 2018 All State Band Members11th and 12th Grade Band
Justin
P. Clarinet
Austin
T. Euphonium
Natalia
W. Alto Saxophone
9th and 10th Grade Band
Gabe
B. Trumpet
Rachel
H. Trumpet
Anthony
L. Tuba
Congratulations to our students who earned chairs in the GMEA District VI Honor Band!
9/10 Honor Band
Victoria S. 12th chair, flute
Anneslei B. 1st alternate, flute
Dane L. 3rd chair, oboe
Robyn L. 4th chair, oboe
Allyson M. 15th chair, clarinet
Esmeralda M. 2nd alternate, clarinet
Ellie S. 3rd alternate, clarinet
Rachel H. 6th chair, trumpet
Gabe B. 7th chair, trumpet
Landon M. 10th chair, trombone
Malena P. 3rd chair, euphonim
Anthony L. 1st chair, tuba
11/12 Honor Band
Bailey C. 10th chair, flute
Trinity B. 11th chair, flute
Rachel W. 3rd chair, oboe
Justin P. 3rd chair, clarinet
Natalia W. 1st chair, alto saxophone
Alex W. 5th chair, trumpet
Mary Catherine W. 2nd alternate, horn
Austin T. 1st chair, euphonium
Heather S. 6th chair, percussion
Newnan Winds was one of the groups featured on www.marching.com
​Check out the picture below!

​​​Congratulations to Newnan Winds for being named the 2017 WGI World Championships WSA Bronze Medalist!
FYI: When the term "Marching Band" is used, it refers to all sections and members of the NHS Marching Band.
Sections include: color guard, percussion, woodwinds, brass, and color guard.
2017-2018 NHS Band Leadership
Thank you to every member that applied and interviewed for positions last week. Your applications and interviews with stellar and inspiring.
Remember, everyone is capable of positively influencing people. The choice is yours!

Congratulations to your new NHS Bands Leadership Team!

Drum Majors: Rachel W. and Hunter B.
Flute Section Leaders: Bailey C. and Trinity B.
Clarinet Section Leaders: Naiya P. and Autumn P.
Saxophone Section Leader: Natalia W.
Trumpet Section Leaders: Alex W. and Jenna S.
Mellophone Section Leader: Mary Catherine W.
Baritone Section Leaders: Chris J. and Austin T.
Tuba Section Leaders: Jon Thomas A. and Camille N.
Battery Section Leader: Heather S.
Front Ensemble Section Leader: Lauren W.
Color Guard Captains: Chenoa C., Taylor L., and Lauren H.
Librarians: Natalia W., Justin P., Victoria S. and Jolene R.
Quartermasters: Malena P., Chris C., and Allyson M.
Logistics Chief: Alex W.
Logistics Crew Members: Jaden P., Chenoa C., Chris J., Cheyenne B., Anthony L., Jon Thomas A., and Alex B.
Congratulations to the NHS Symphonic Winds for performing an outstanding concert at the Music for All Southeastern Regional Concert Festival at Georgia State University on March 23, 2017!
---
Congrats to all the NHS Bands for their outstanding LGPE performances!


Congratulations to Justin Patillo, Natalia Warthen, and Nick Winkles for winning chairs in the GMEA All-State Band and Orchestra.


​


---
Congrats to Newnan Winds on a wonderful performance at the Atlanta WGI Regional!
​​​​​Congratulations to our GMEA District VI Honor Band members!
Click the button below to view and purchase individual marching band photos.

Go to the "Calendar" tab for more information.

In the "Marching Band" tab, you can find a link where it has the different forms required from students participating in marching band.


Powered by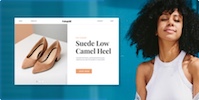 Create your own unique website with customizable templates.